Stay Connected
It's easy to get connected with the latest news and updates from the City of Citrus Heights! Sign up in less than a minute to receive our e-newsletter with City news, including events, public meetings, important reminders, and more! The City of Citrus Heights is also active on a variety of social media channels (linked below), so you can follow us on your preferred platform to comment with feedback, share news with your neighbors, and stay up-to-date. Don't forget to join our FlashVote community, either! Sign up to take short surveys to help make our City better — civic participation has never been easier!
Text "Hello" to 844-95-HELLO (or 844-954-3556) to ask us your questions and sign up for alerts via text!
Another great way to stay connected is to watch our City Council meetings. The City of Citrus Heights is pleased to present webcasting of City Council meetings via the Sacramento Metropolitan Cable Commission. City Council meetings are held the 2nd and 4th Thursday of each month at 7 p.m. Click here for more details about Council meeting broadcasts.


New to Citrus Heights?
If you're new to our community, please visit our "Welcome" page to learn about your Neighborhood Association, utilities providers, Parks and Recreation, and more: Welcome to Citrus Heights.
Contact Us!
Click here to visit our directory, or check out the guide below for a list of topics and who to contact!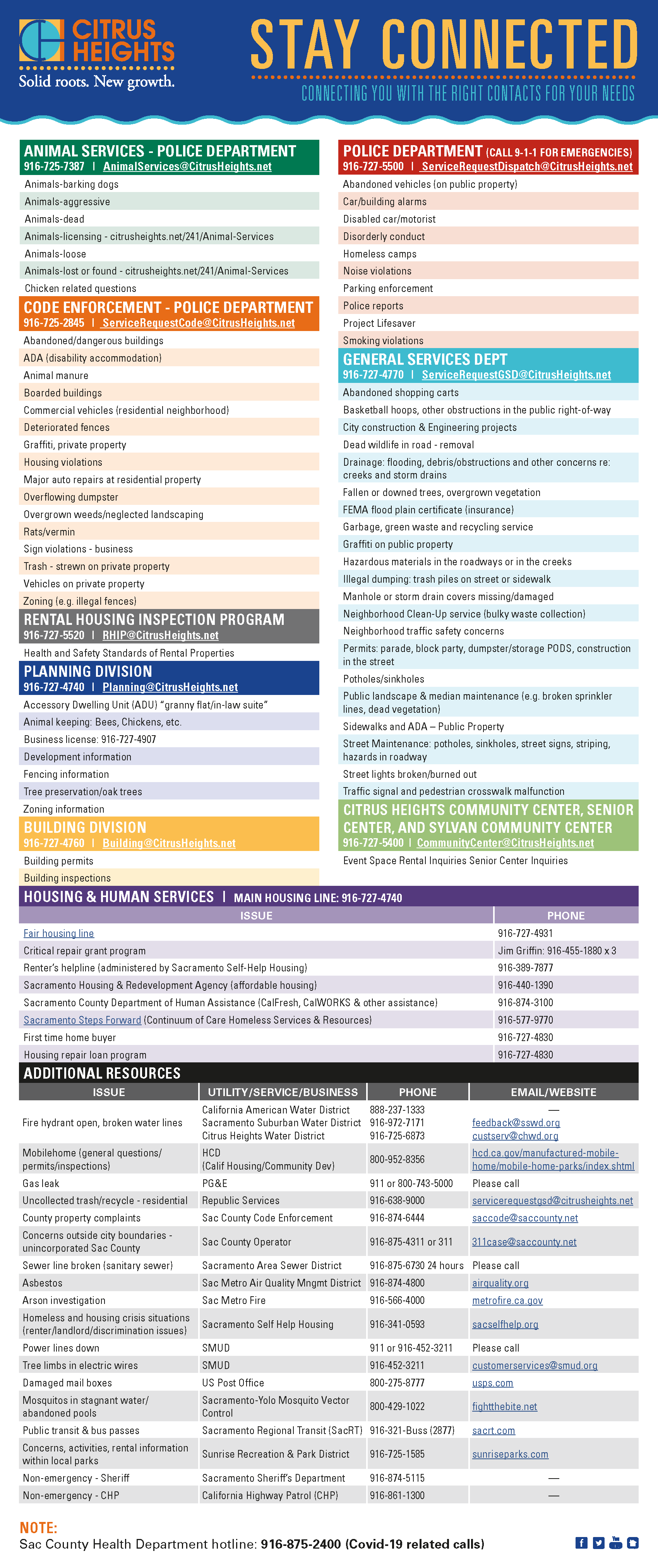 Interested in being featured on our social media channels or in our newsletter? Please fill out this Online Photography Release Form and email your photos to Communications@CitrusHeights.net.