Part 2: 1862 - 1914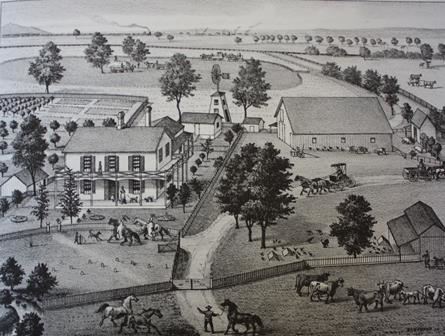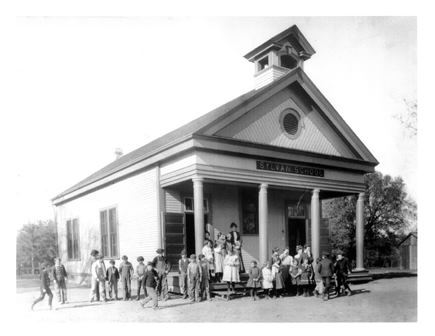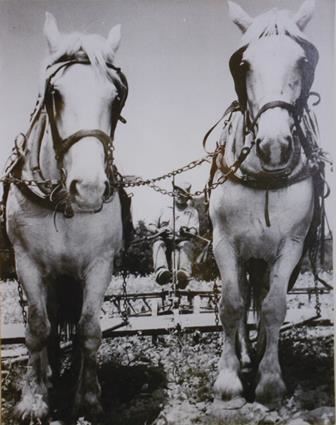 Schoolhouse
A schoolhouse was built in 1862, spurred on by W.A. Thomas' conviction that Citrus Heights housed enough children to justify a school district. Thomas donated five acres of land on the northwest corner of Sylvan corners, and deemed it Sylvan School. Once completed, it became an educational, civic, social, and religious center of the community. Community parties and church services were held in the small one room building in conjunction with daily classes.
Central Pacific Railroad
In 1864, the county Board of Supervisors approved a petition by local farmers to provide an access road from Old
Auburn Road to the eastern part of the district, which has since been known as Greenback Lane. In January 1863, ground was broken for the Central Pacific Railroad, and a year later the railroad passed through the Central Township. The completion of the railroad through the area brought an influx of settlers and increased exportation of agricultural crops by local farmers. Continued migration of settlers to the area led to the need for a second grammar school, the San Juan School, south of Winding Way.
Early Settlers & Land Development
In the 1860s and 1870s a gentleman named Corneilius Donahue settled in the area. Donahue established a ranch near Citrus Heights in 1863 then expanded it in 1872 to include the land that now houses both the Sunrise Mall and the Birdcage shopping centers. Peter Van Maren, an early settler who was a leading agriculturalist in the region, maintained a vast estate of nearly 1,000 acres by 1875. In 1910, the quiet pastoral life of the rural Sylvan district underwent a marked change when the real estate firm Trainor & Desmond bought up large tracts of idle land and subdivided them into ten acre lots. As a promotional ploy to attract buyers, the firm replaced the name Sylvan with the more euphonious sounding name of Citrus Heights, and it has remained so.
Irrigation & Transportation
Irrigation water, provided originally in 1911 by the Citrus Heights Water Takers Association and distributed by the North Fork Ditch Company, transformed the rural grain farms into the present active community. Further impetus to the urbanization of Citrus Heights occurred in 1912 with the construction of the state highway system and Highway 40, the predecessor to today's Interstate 80. Highway 40 originated in San Francisco and followed a northeasterly route toward Sacramento, and on along Auburn Road to Roseville. As early as 1914, the Golden Eagle-Barker Stage Line offered passenger bus service from Roseville to Sacramento through Citrus Heights.