Transitioning to District-Based Elections
Transitioning to District-Based Elections
California Voting Rights Act Demand Letter and Related Actions
On June 27, 2019, the City Council adopted Ordinance No. 2019-003 establishing a by-district election process in five council districts.
Locate Your District
Click on the map to locate your District.City Council District Map (PDF)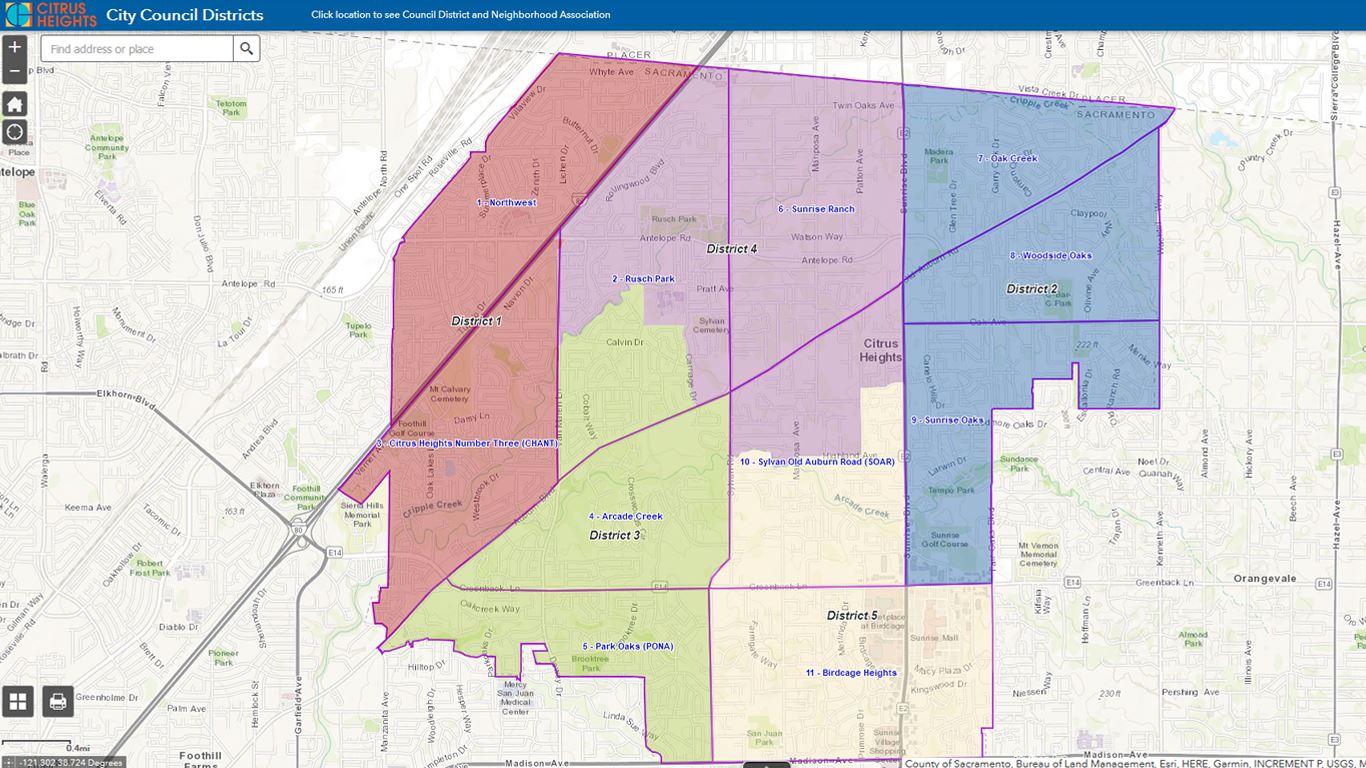 On December 3, 2018, the City received a certified letter from Skenkman & Hughes, alleging the City's method of electing council members through "at-large", as opposed to "by district", violated the California Voting Rights Act (CVRA).
On January 10, 2019, the Citrus Heights City Council adopted a resolution declaring its intent to initiate procedures to transition from at-large elections to district-based elections pursuant to California Elections Code Section 10010 and authorizing related actions. The City intends to and shall consider adoption of an ordinance to transition to a district-based election system as authorized by California Government Code Section 34886 for use in the City's general municipal election for council members, beginning in November 2020, pursuant to California Elections Code Section 21066(c) and Section 10522. The City Council also directed staff to retain and to work with a demographer, and with other appropriate consultants as needed, to provide a detailed analysis of the City's current demographics and any other information or data necessary to prepare a draft map that divides the City into voting districts in a manner consistent with the intent and purpose of the California Voting Rights Act and the Federal Voting Rights Act.
City Clerk's Office




Physical Address

6360 Fountain Square Drive

Citrus Heights

,

CA

95621





Fax: 916-725-5799