General Services Department
General Services Department
The General Services Department consists of 3 divisions that provide a variety of services throughout the city.
Public Works & Engineering Division
The Public Works and Engineering Division focuses primarily on projects and programs that affect the city right-of-way. Right-of-ways exist in places that infrastructure is built. Typical right-of-ways include roadways, sidewalks, curb and gutter, and easements for power or telephone lines and drainage facilities. Development project review, drainage and storm water services, street maintenance, traffic investigation, and permits for encroachment, street use, and transportation are all a part of this division.
Community Services Division
The Community Services Division is comprised of garbage and recycling services, transit services, street light and traffic signal maintenance, customer service support, landscape maintenance, graffiti removal services, and grant administration.
Facilities, Grounds & Fleet Division
The Facilities, Grounds, and Fleet Division is responsible for the maintenance of city buildings and other properties, as well as any new construction or remodeling of city-owned facilities. In addition, this division purchases and maintains all city vehicles. This division is also responsible for maintaining all city-owned trees and landscaping.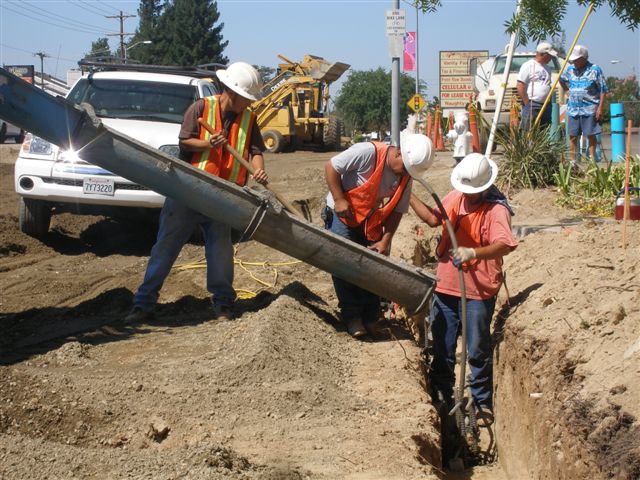 Page last updated January 12, 2021.